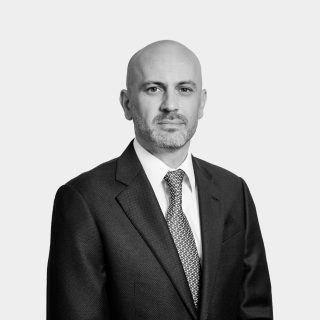 Instructor's profile: Dr. Dael Dervishi
Contact information:
  ddervishi@centerwin.com
Position: Law Professor at Luarasi University in Tirana


The instructor's biography
Dr. Dael Dervishi is a legal professional and educator with extensive experience in government and private sectors. He holds a Ph.D. in Law from Tirana University, Albania, and an LLM in Law from Parma University, Italy.
Dr. Dervishi has held a variety of positions in the Albanian Government and private sector, including Executive Director of the National Agency of Natural Resources, Legal Manager of the same agency, General Secretary of the Ministry of Economy Trade and Energy, and Partner at Optima Legal & Financial, a law firm established in Albania. He has also worked at the George W. Bush Institute in Dallas, Texas, on a legal and regulatory reform to be implemented in the Albanian energy sector.
Dr. Dervishi has been a Full-Time Lecturer at Luarasi University, a private higher education institution in Albania, since October 2021, and serves currently as the head of the IRO & Projects Office, previously he served as Executive Director of the same institution.
Additionally, he has been a Fellow at the McCain Institute for International Leadership, Washington DC, and a Member of the Board of Directors for AmCham Albania.